TECHNICAL SUPPORT INQUIRIES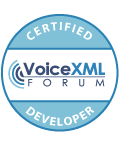 Voxeo Support is standing by to help you get your application running on the Voxeo network. However, it is advised that you first check out our Development and Debugging guides for helpful hints, and answers to common troubleshooting questions.


Development Guides
CXP
CCXML
VoiceXML
Debugging Information
CXP
CCXML
VoiceXML
Help!
If you still can't get your application to behave please visit the Aspect Customer Care Center. There you'll find a searchable knowledge base, online discussion groups where you can leverage the knowledge of your fellow developers, and access to our expert analysts.

Voxeo Corporation
189 South Orange Avenue
10th Floor Orlando, FL 32801

24x7 Support
Aspect Customer Care Center

Corporate Websites
www.aspect.com
www.voxeo.com

Corporate Phone
407-418-1800

Fax
407-264-8530